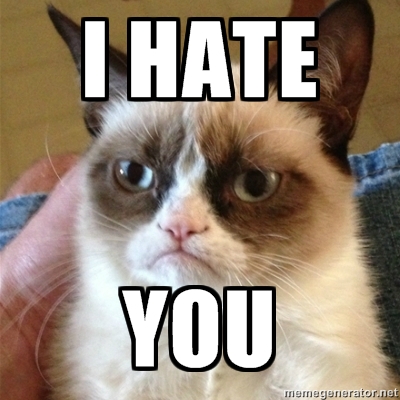 Read Time: 3 Minutes
Do your prospects hate you? Even worse, do they ignore you? Here's the thing: when it comes to a successful marketing campaign, there are just as many things that you should not do as there are things that you should.
People are traditionally so worried about ranking highly in Google and reaching the widest possible audience that they fail to remember that humans, not just Google's web-crawling spiders, will eventually be reading the content that they're providing.
Steer clear of these 3 all-too-common content marketing turn-offs and become a brand people LOVE or at the very least least - a brand they no longer hate: